Films & Multimedia
Communicating stories through visual means.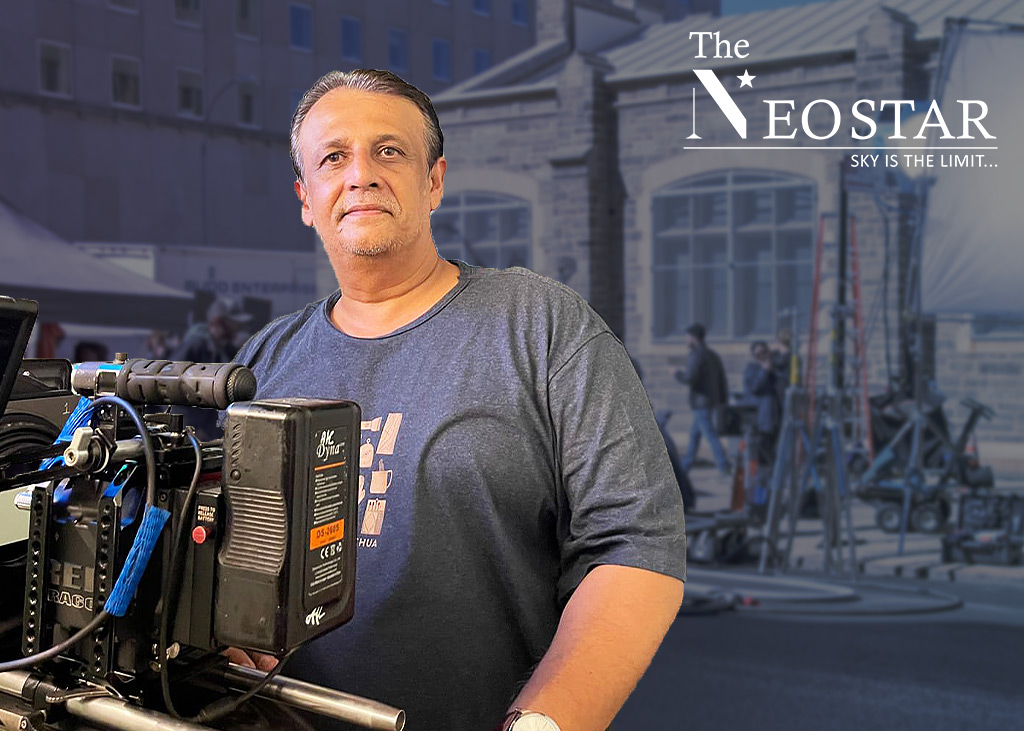 Paresh Trivedi
Curator & Founder
THE NEOSTAR:
Adapting Multimedia Marketing and Production in India
The power of multimedia production and marketing has become a driving force for organisations and brands all over the world in the quickly changing digital landscape. THE NEOSTAR, an Indian multimedia production and marketing company formed by the brilliant businessman Paresh Trivedi, is one organisation that stands out in this vibrant sector. THE NEOSTAR has quickly become known for its capacity to attract audiences and deliver impactful messaging across a variety of media platforms because to its unique approach and dedication to excellence.
THE NEOSTAR's driving force:

Paresh Trivedi, the innovative leader of THE NEOSTAR, was a pioneer in recognising the enormous potential of multimedia marketing and production. With a strong passion for technology, commercial acumen, and narrative, Trivedi set out to found a business that would change the face of multimedia creation in India.
The NEOSTAR's Methodology

THE NEOSTAR is famous for its unique method of marketing and producing multimedia content. The business combines creativity, technology, and strategy, operating at the nexus of these fields to create engaging content that connects with audiences. THE NEOSTAR has successfully carved out a space for itself in the fiercely competitive business thanks to its unrelenting dedication to quality, innovation, and customer satisfaction.
Let's Film
Films & Multimedia
Our Catalogue
Here are some of the many incredible stories that are now live for the world to witness.
Vivid Bottles (Trailer)

Konkan Nama

Fame Idol

Gems of Navi Mumbai

Iss Zindagi Ko

Kaisi Ye Kahani
Our Catalogue
Working Process
The roadmap of making REEL out of REAL.
01. Pre-production

The stage where every bit of the project is planned. From building a team to assigning the right job to getting the right equipment.

02. Production

Here, the plan is laid down for real, shootings, recording, and everything that we need to bring out the best result is done here.

03. Post-production

With every snip, the project takes its final shape. Post-production is where we shape the project like a fine diamond.

04. Multimedia Promotion

Once the project is ready for the world, we promote it to maximize its reach, so that the piece reaches its final destination, its audience.
How We Work
Services
A range of services that covers everything visual.
Services
Testimonials
Here's what our clients think about us.

Philip Varghese
" Paresh Trivedi and his team has a great record of their time working with us. We have had the best possible experience with personal support and great quality of work. "
Imagica Adlabs

Nainesh Joshi
" Paresh Bhai has been a pillar for our business to stand upon, he is one package of solution to any business problem you might have. I am truly grateful for him and his top notch quality of work. "
Indiana Carpet

Laughy Paul
" Paresh Bhai is an influence for me his writings are influential and inspritational be it in any language. His creative and filmy side is what makes him so unique from the regular guy. He will always have views and opinion which makes him a joy to have around and to work with. I truly believe that it's his passion which makes him be one of the best business mentors if not the best which he certainly is for me. "
Testimonials
Enquire Now
A 360° solution for EVERYTHING awaits you.